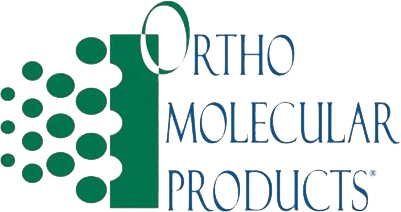 Bergamont BPF 60
Bergamont BPF 120
Botanicalm PM 30
Buffered C Capsules 90
Buffered C Capsules 180
CollaGEN Powder 228g
CollaGEN Packets 30
COQ-10 30
COQ-10 60
COQ-10 (300mg) 30
D-Hist Jr. 60
D-Hist 40
D-Hist 120
Estro-DIM 60
L-Glutathione 60
MitoCore 60
MitoCore 120
Ortho-Biotic 30
Ortho-Biotic 60
Women's Ortho-Biotic 60
OrthOmega 60
OrthoMega 120
OrthoMega 180
OrthoMune 120
Ortho Prenatal (w/ DHEA) 120
Reacted Calcium 180
Reacted Iron 60
Reacted Magnesium 60
Reacted Magnesium 120
Reacted Magnesium 180
Sinatrol 60
VirAcid Blister Pack 12
Viracid 60
Vitamin A - 10k IU 60
Vitamin D - 5k IU 60
Vitamin D - 5k IU 120
Vitamin K2 w/ D3 30
Vitamin K2 w/ D3 60
Formulation: Ortho will only deliver evidence-based formulas and superior raw materials to help our patients achieve their best
Quality: Ortho rigorously tests in a state-of-the-art, in-house laboratory to ensure purity, strength and composition
Manufacturing: Ortho only manufactures their own formulas and controls every step of the process-a rarity in today's industry.
*For more than 30 years, Ortho Molecular Products has partnered exclusively with health care providers to deliver nutritional solutions of the highest efficacy. The most trusted voices in health care put their trust in the products to help patients get better, faster. Ortho's commitment to science, careful raw ingredient selection, and strict quality standards goes into every supplement they formulate. All products purchased through your local health care providers come with efficacy guaranteed.
If there's something you don't see here, give us a call and we can get it ordered for you.