Chris Johnson, Pharmacist & Owner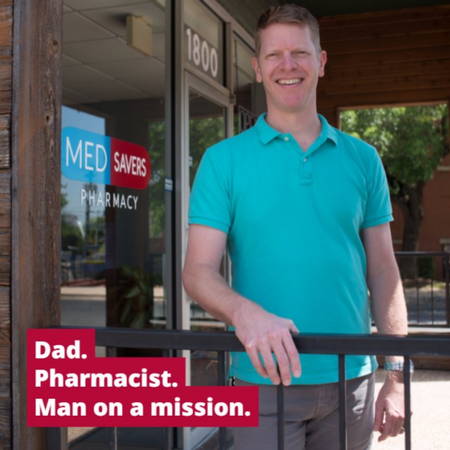 Chris Johnson grew up in the Dallas/Fort Worth area before moving to Austin to attend The University of Texas. There he received his Bachelor of Science in Pharmacy in 1995, and became a registered Pharmacist in the State of Texas soon after.
It didn't take long for Chris to realize that practicing pharmacy was not what he thought it would be. Ten years of working in independent and grocery store pharmacies was more than enough for Chris to grow frustrated with insurance companies running the show, mostly at the uninsured patient's expense. Day after day, uninsured patients walked away from the counter empty-handed because they could not afford the exorbitantly high-priced medication. It was frustrating to say the least, especially knowing how much the medication actually cost the pharmacy. Chris knew there had to be a better way.
On April 11, 2005, Chris opened MedSavers. He launched the return of the personable pharmacy experience. His mission is to help those with little to no insurance get the medication they need at prices that are easy to swallow.