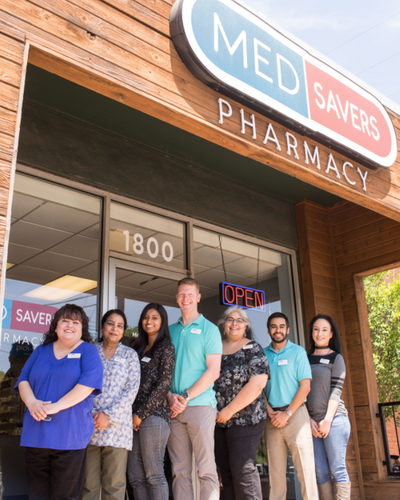 Prices for prescription drugs vary widely between pharmacies.
In the U.S., drug prices are neither fixed nor regulated. It's the reason why two pharmacies across the street from each other can offer the same medication at a price that may differ by more than $100. At MedSavers, you know you're getting the medication you need at the right price with the right advice.
If you're uninsured, you can get a much better price.
While prices for most drugs at traditional pharmacies are very high for the uninsured patient, MedSavers makes it possible to afford your prescriptions by offering the same generic medications for up to 75% less.
If you have insurance, your co-pay might not be the best price.
MedSavers offers a wide-range of generic medications for a fraction of the cost and many times cheaper than your co-pay. Also, many plans have high deductibles or limited formularies that don't cover the drugs you need. Plus, since we don't have insurance companies slowing us down, you'll get your medications faster.
How MedSavers Works
For a simple overview of how MedSavers can save you up to 75% on your prescription drugs, watch our video.