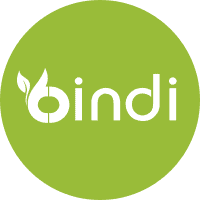 Basic Mist 4oz
Premium Massage Oil 4oz
Premium Massage Oil 8oz
Kapha Balancing Oil 1oz
Kapha Balancing Oil 4oz
Kapha Balancing Oil 8oz
Kapha Mist 4oz
Kapha Bath Crystals
Pitta Balancing Oil 1oz
Pitta Balancing Oil 4oz
Pitta Mist
Pitta Bath Crystals
Vata Balancing Oil 1oz
Vata Balancing Oil 8oz
Vata Mist 4oz
Vata Bath Crystals
Vata Lotion Rose 4oz
BINDI products are based on the ancient principles of Ayureda - the original healing science of India. Ayurvedic wisdom holds that providing the skin with the purest nourishment possible not only allows for total self-correction of the skin, but also has a profound healing effect on the entire person.
Ayurveda, a natural system of medicine, originated in India more than 3,000 years ago. The term "Ayurveda", Sanskrit words ayur (life) and veda (science or knowledge). Thus, Ayurveda translates to knowledge of life.
BINDI products are specially manufactured by BINDI itself and avoid use of the latest catchwords like "wrinkle reduction," "anti-aging," or "fighting skin stress." BINDI's skin care advice is simple: "Follow the functions of the body: elimination, nourishment, and moisturization".
If there's something you don't see here, give us a call and we can get it ordered for you.