Nordic Berries
Kids Multi Gummies
ProOmega CoQ10
Probiotic Daily
Nordic Immune
Omega Focus
ProOmega
ProOmega D
ProOmega 2000
ProOmega 2000 D
Vitamind D Gummies
How Long Does It Take Nordic Naturals Products To Get From Fish To Soft Gel Or Bottle? A primary goal for Nordic Naturals is to optimize freshness levels in our fish oils. We strive to minimize the time from catch to processing, and ideally the fish is processed within hours of being caught. During processing, we consistently monitor freshness levels of the raw material using acidity levels (an accurate measure of freshness). Even though standard acidity allowance is 3.0, Nordic Naturals does not allow more than 1.0. While complete processing may take days, our raw material is protected in a nitrogen environment at every stage of manufacturing to maintain optimal freshness in the final product.
Unsurpassed freshness equals great-tasting fish oil: The key objections to taking fish oils are taste and aftertaste. Nordic Naturals utilizes proprietary enzymatic and oxygen-free processing technologies to ensure no fishy smell, taste, or aftertaste. Our encapsulation process also adds natural fruit essences into both the soft gel and liquid oil for a light, fruity taste. Years of feedback from health professionals and customers alike indicates that children, teenagers, and adults of all ages enjoy the clean, light taste of Nordic Naturals fish oils.
Selectively sourced from sustainable seas: Nordic Naturals starts with the best raw material available. Our meticulous quality control procedures begin in the ocean with our careful choice of fish species that are naturally low in toxins and high in omega–3 fats. Wild–caught from some of the cleanest waters in the world, all of our products are made exclusively from three types of fish, all sustainably sourced, and none of which is endangered: Arctic cod (Skrei) from Norwegian waters; anchovies and sardines from the South Pacific and Atlantic oceans.
Sustainable Sourcing Practices: Regulated Fishing, Bycatch Prevention, Habitat Protection, Marine Pollution Prevention
Nordic Naturals uses only wild-caught, sustainably-sourced fish: Arctic Cod (Skrei): Sourced from the Norwegian Sea. Fishing regulations include quotas, minimum catch and net mesh sizes, fishing ground closures, and net and line fishing methods. Pacific and Atlantic Anchovies and Sardines: Sourced from the South Pacific and Atlantic Oceans
Non-GMO: Nordic Naturals has always been at the forefront of sustainable and ethical practices in the natural products industry. Since our founding, we have been committed to using only non-GMO ingredients. To demonstrate this commitment to our customers, we test all ingredients for the absence of GMOs through the Eurofins Scientific Genescan program. Eurofins is a globally recognized industry leader with over 20 years in GMO testing worldwide and complies with strict European standards.
If there's something you don't see here, give us a call and we can get it ordered for you.
Reason To Choose Nordic Naturals
We go beyond the competition.
Sustainability
All of our fish oils come from 100% wild-caught, sustainably sourced fish rich in omega-3s.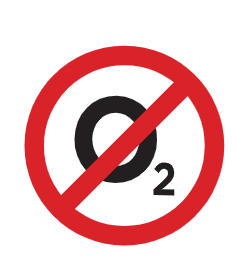 Freshness
All of our fish oils are processed in an oxygen-free environment to prevent rancidity. This ensures a great taste with no fishy burps or odor.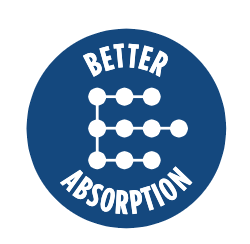 Quality
All of our fish oils are provided in the natural and most effectively absorbed triglyceride (TG) form.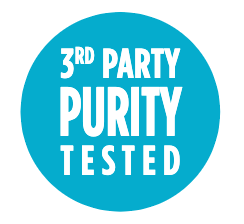 Purity
All of our products are third-party tested to ensure their purity and freshness. Certificates of Analysis are available for any of our products.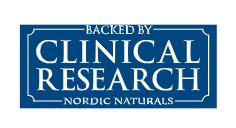 Research
Our products are supported and backed by more original research (50+) than any other brand.
NORDIC NATURALS HAS YOU COVERED
EPA vs. DHA
Two types of omega-3 fats
Heart Health
Helps to support healthy blood pressure & triglyceride levels
Joint Health
Supports joint comfort & cartilage recovery
Immune Health
Promotes a healthy immune response
Eye Health
DHA is most concentrated in the retina of the eye
Brain Health
DHA is a vital structural fat in the brain
Development
Supports fetal, infant, & child development
Memory
Supports learning & memory throughout life